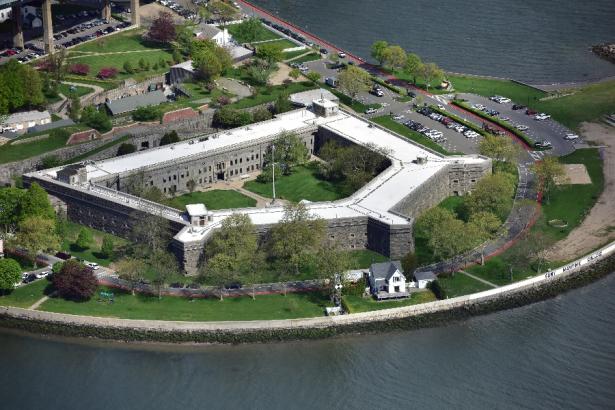 Helping Maritime College fulfill its vision to be the leading maritime educational institution, The SUNY Maritime Foundation, established in 2017, has made grants in support of the College totaling close to $4.5 million.
Whether helping Maritime provide scholarships for the academic year as well as for Summer Sea Term, supporting faculty awards for research and outstanding teaching, funding upgrades to the varsity weight room and other athletic needs, or assisting with library resources, the Foundation has impacted Fort Schuyler in numerous ways.
At a meeting of the Board of Directors, held on May 4, 2021, the Board approved grants in the amount of $850,000.  Most of the funds will go to support the renovation and acquisition of educational upgrades to a newly acquired US Coast Guard UTB 41 boat.  The funds will also go to support the hiring of a coach for a new woman's basketball program.
Both grants were identified as significant priorities by Rear Admiral Michael Alfultis because of their great impact on students' recruiting, learning, and living experiences.
The USCG UTB 41 boat was acquired via government surplus from USMMA Kings Point in 2019.   The generous support of the Foundation will enable the boat to be repowered with two new US EPA Tier 3 diesel engines and safety upgrades necessary to receive a USCG Certificate of Inspection to carry 20 passengers plus crew. The academic upgrades include electronics and a towing bitt for (license) students to practice small boat handling, navigation, and seamanship. The a-frame, davits and sorting table will support Marine Environmental Science student and faculty field work and research. In preparation for wind farm training the vessel will be retrofitted to enable bow loading for pulling up to offshore platforms. In addition to supporting current students the vessel will help attract new students during admissions events, the community for educational programs such as school field trips, STEM programs and summer camps. 
By accepting and managing private donations from alumni, friends and corporations, the SUNY Maritime Foundation is proud to support and promote Maritime College's activities and programs by managing and providing resources and making an array of services available for the college community.
Learn more about the SUNY Maritime Foundation and how to make a tax-deductible donation today.