career services
Make the most of your education and prepare for your career with help from Career Services.
STUDENTS: Get career advice, and search for the job or internship that will help you go from learner to leader.  
ALUMNI: Looking for a new job or to transition in your career? Career Services can help you.
EMPLOYERS: Find people with the skills and talents you need to fill internship or full-time positions.
For more information, please contact Michelle Reina, Career Planning and Development Officer, at 718.409.6079 or email careerservices@sunymaritime.edu.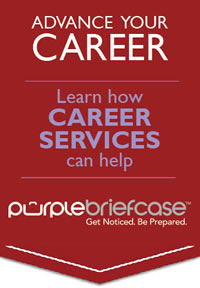 Real-World Experience
Hands-on experience gives you more in-depth knowledge of your chosen field and an advantage over the competition as your start your career. 
Because of that, it is woven into every aspect of a SUNY Maritime College education.
Internships
Our proximity to mid-town Manhattan and our strong connections with industry and businesses there means you have access to a wide variety of credit-granting internship options. As you gain experience and knowledge there, you will also be meeting influential men and women in the business who will help you find your first job and begin to build your professional network.
The Office of Career Services and your faculty will help you find internships. Career Services hosts two annual career fairs and prospective employers regularly come to campus to meet with interested students. The staff will also help you as you build your resume, write a cover letter, and prepare for interviews.
Maritime Students have Interned with