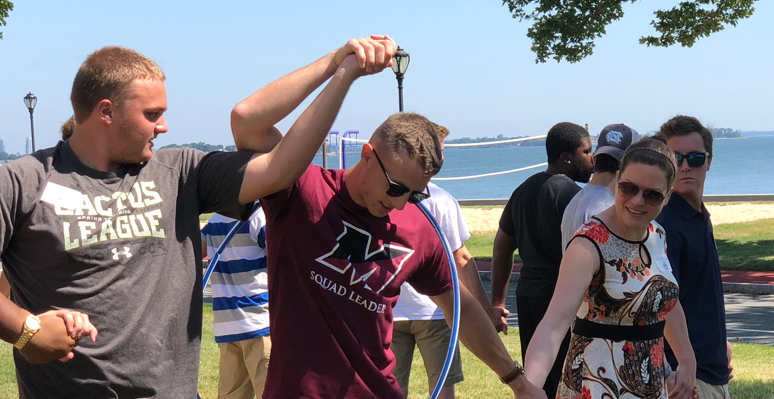 Orientation 2022
Welcome to SUNY Maritime College!
Orientation is a vital part of the transition to college life and although this virtual orientation may be different from what normally takes place, we are dedicated to providing a useful and engaging experience as you start your journey at Maritime College.  
The videos below are designed to view at your leisure and during the scheduled dates, Orientation will include live, interactive conversations and Q&A sessions. You will have an opportunity to connect with staff, current students, and most importantly, each other. Although virtual orientation (Part I) will take place on July 11, 12, and 13. Some presentations on this page may reference incorrect orientation dates. 
Orientation Registration
Register for one of the student sessions on July 11, 12, or 13 for Orientation Part 1 (virtual).
Parents will not be required to register for Parent/Family Orientation held on July 14.
Students will not be required to register for Orientation Part 2 (in-person) held in August. 
For questions regarding Orientation, kindly contact Dean Romeo at aromeo@sunymaritime.edu.
We look forward to meeting you!
Office of Student Affairs
Financial Aid
Accept Your Federal Student Loans
Student Accounts
Office of the Registrar
Degree Overview
Housing & Residential Life
International Students
Athletics
Regiment of Cadets
Student Health Services
Student Learning Support
Title IX
University Police