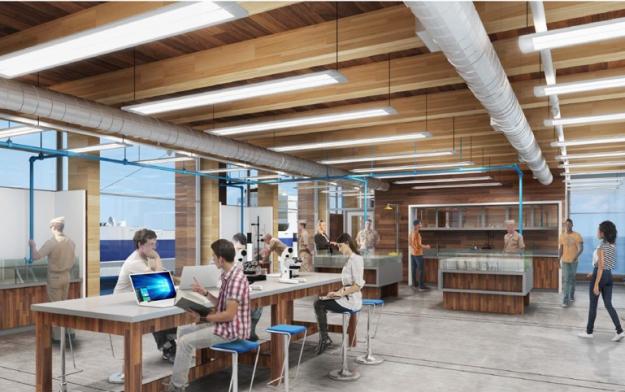 New Seamanship Center
The Seamanship Training Center is the highlight of new construction at Maritime College. This cutting-edge center, set on the beautiful waterfront, will reveal a marine environmental science wet lab on the first floor consisting of aquaria and touch tanks for teaching and research. The second floor will support the seamanship training for students and professional mariners. Sustainability design directives for the two-story structure include environmentally friendly green technologies such as net-zero building and mass timber construction.
The living, leaning laboratory for facilities engineering and marine environmental science students is expected to be completed by 2023.