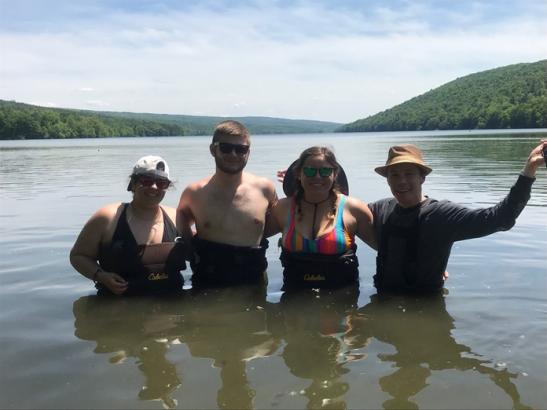 In addition to teaching marine environmental science at Maritime College, Assistant Professor Andrew Michelson is a dedicated researcher. His motivation to understand biodiversity loss inspired him to develop ways to identify polluted habitats and track the success of cleaned habitats. He, along with a team of researchers, recently published their work, "Dead Shells Bring to Life Baselines for Conservation, Revealing Invisible Biodiversity Loss," in the 1st International Electronic Conference on Biological Diversity, Ecology and Evolution. Michelson and his colleague Jill Leonard-Pingel also published a video presentation of their findings as a means of helping others understand the importance of their research. "We hope that people realize there is a lot of valuable information on ecosystem health contained in the dead shells at the bottom of lakes and oceans. We also hope to work with conservationists and use these tools to identify polluted habitats and track their cleanup," he stated.
Michelson is an avid researcher who continues to work on new projects and offers students opportunities to work alongside him. This summer, he and four marine environmental science students will travel to Geneseo, NY to study pollution and cleanup of the Finger Lakes.
Learn more about Professor Andrew Michelson's research here.