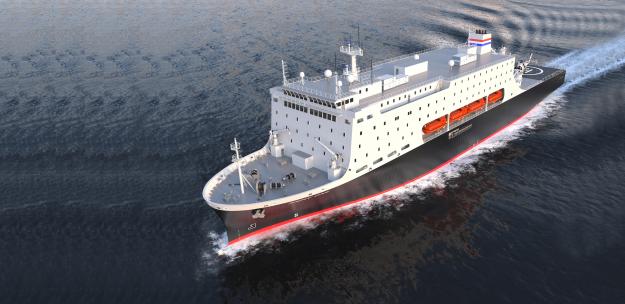 December 15, 2020  marked a historic day for Maritime College and the State Maritime Academies (SMAs) – the cutting of steel ceremony that marks the commencement of fabrication for the first National Security Multi-mission Vessel (NSMV). 
This is the first time in history SMAs will have a class of purpose-built training ships that are also designed to respond to national emergencies.
An important milestone for Maritime College, the steel cutting of the first NSMV is yet another step towards making the vision a reality. The College looks forward to the laying of the ship's keel in approximately one year. Delivery of the state-of-art ship will take place in early 2023. replacing the College's Training Ship Empire State VI.
View the steel cutting for the first NSMV here.