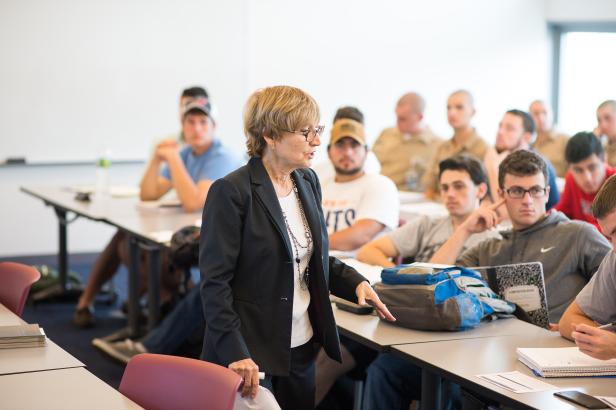 For the third year in a row, SUNY Maritime College is the top four-year public institution in the nation for graduates' salary potential, according to PayScale.
According to the report, SUNY Maritime graduates' median salary within their first five years of graduating is more than $70,000. The median salary for those with more than 10 years' experience is more than $145,000.
The 2017-2018 College Salary Report ranking is based on surveys of millions of graduates from more than 2,700 colleges and universities across the country.
Among all four-year institutions in the country, Maritime College ranks fourth, behind Harvey Mudd College, Princeton and Massachusetts Institute of Technology.
According to PayScale's data, a high percentage of graduates from the top schools tend to earn degrees in science, technology, engineering or math.
SUNY Maritime's top three programs by enrollment are Marine Transportation, Mechanical Engineering, and International Transportation and Trade, which focuses on business aspects of the transportation industry.
Additionally, a high percentage of the college's graduates earn U.S. Coast Guard licenses in addition to their bachelor's degrees. Licenses qualify people to work onboard commercial vessels and are not affiliated with the military. Many of the graduates with licenses choose to ship out and work on commercial vessels, a potentially dangerous job that requires them to be at sea and away from home for months at a time; the men and women in these positions tend to be well paid.
PayScale is a compensation research company that uses data and algorithms to study trends and markets across industries.