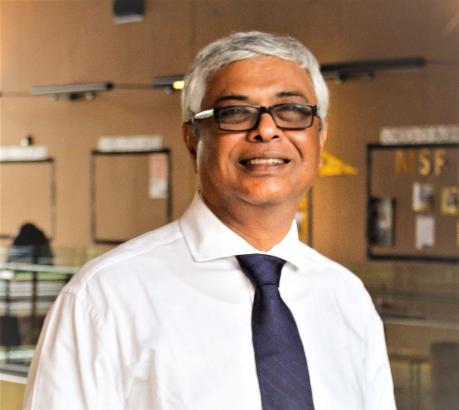 Maritime College is pleased to announce the appointment of Dr. N. Rao Kowtha as Dean of the School of Business, Science and Humanities.
Dr. Kowtha has served as Professor and Associate Dean of the School of Business at Pacific Lutheran University in Tacoma, WA since 2018. He earned an undergraduate degree at Marine Engineering College, Calcutta, India, a master's degree in Business Administration from Texas A&M University, and a doctoral degree in Organization Theory & Strategy from Texas A&M University.
Prior to his work in academia, Dr. Kowta was a marine engineer. He transferred his knowledge and skills to an academic setting where he spent eleven years with Solbridge International School of Business, an AACSB accredited School in South Korea, and fourteen years with the National University of Singapore Business.
Within the administrative roles he has held over these years, Dr. Rao has expertly led schools and departments in establishing, growing and institutionalizing their programs. His experience spans the establishment of a new business school; academic affairs; program innovation and management; curriculum design and implementation; AACSB accreditation; faculty recruitment and development; and the establishment of international partnerships and ties with local communities.
Having interacted with institutions, firms and individuals from all over the world, Dr. Kowtha brings a global perspective to his new position as Dean of the School of Business, Science and Humanities at Maritime College. "My approach to academic leadership blends collegiality, patience, and consensus-building with decisiveness and an emphasis on outcomes," stated Dr. Kowtha. "I look forward to serving Maritime College in this leadership position and contributing to its growth and excellence."
Dr. Kowtha will begin in his new role as Dean of the School of Business, Science and Humanities on August 1, 2022.
The faculty staff and students at Maritime College congratulate Dean Kowtha and wish him much success in his new role.