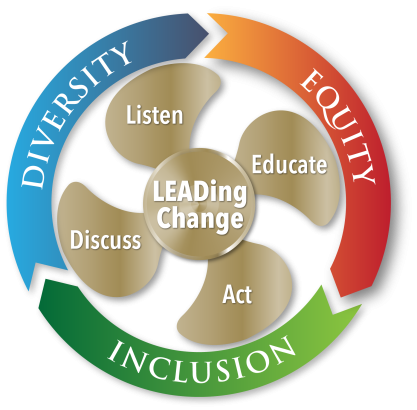 SUNY Maritime College President Rear Admiral Michael Alfultis announced the names of the faculty, students and staff who were selected to serve on the President's Council on Campus Climate and Culture. The purpose of the Council is to cultivate a veritable and visible culture of respect, civility and inclusion among students, faculty and staff. The Council's work will help create a richer educational environment that ensures Maritime College graduates possess the understanding, empathy and cultural fluency to thrive in an increasingly diverse society and workplace.
Members of the President's Council on Campus Climate and Culture include:
Raina Barnes, School of Marine Education & Training Faculty representative

Thomas G. Callahan, School of Engineering Faculty representative

Anthony M. DiPiazza, School of Business Science & Humanities Faculty representative

Adam M. Grohman, Regimental Staff

Shahrear Hossain, At-Large Student

Logan Metzler, Intern Student

Patricia A. Norman, Student Affairs

James Onorato, Intern Student

Lu-Ann Plaisance, Council Chair

Brooke R. Ravenel, At-Large Staff Member

David Wang, At-Large Faculty
The newly appointed Council is charged with leveraging the LEADing Change framework to realize the campus climate vision: Maritime College is a healthy, safe, and inclusive environment, on campus and at sea, where everyone is respected and valued. "I would like to extend my deepest thanks to each of the individuals who applied and sought after this important endeavor, and I very much appreciate their commitment to enacting change at Maritime College," said RADM Alfultis. As a next step, Council members will begin discussing plans and initiatives for the 2022-2023 academic year.
LEADing Change is a framework established in 2020 by RADM Alfultis that incorporates Listening, Educating, Acting and Discussing with the goal of LEADing towards systemic changes at Maritime College to ensure it is a place where each person is valued. Learn more about LEADing Change at Maritime College here.