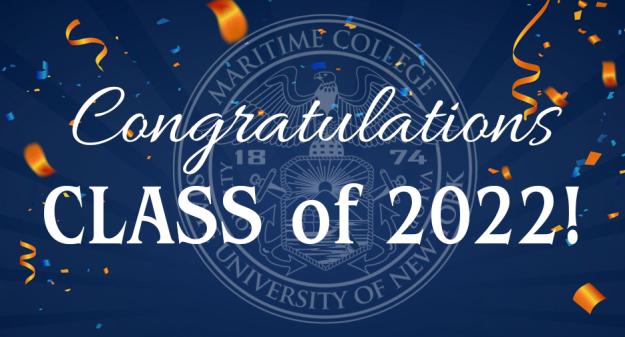 Congratulations Class of 2022! Graduation is an exciting time and occasion for graduates, their families and friends. 
The Ceremony will be held at 11:00 a.m. in St. Mary's Pentagon, Fort Schuyler RAIN OR SHINE.
All graduates must check in 30 minutes prior to the ceremony. Each graduate will be allowed 4 guests. Tickets will be sent to graduates electronically. 
Commencement Attire for Graduates
Cadets
The appropriate attire for cadets is the Salt and Pepper uniform. Officers should wear the appropriate service uniforms. 
Civilians and Graduate Degree Students
The appropriate attire for civilian and graduate degree students is business attire.