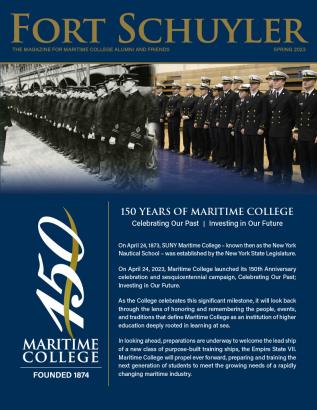 The Spring 2023 issue of the Fort Schuyler magazine highlights the beginning of the College's 150th anniversary.
Maritime College and the Alumni Association commemorate this significant milestone by looking back at the traditions that define the College and its alumni, and looking ahead toward preparing a new generation of merchant mariners.
Review the Spring 2023 edition of the Fort Schuyler Magazine here. Earlier editions of the Fort Schuyler magazine are available here.