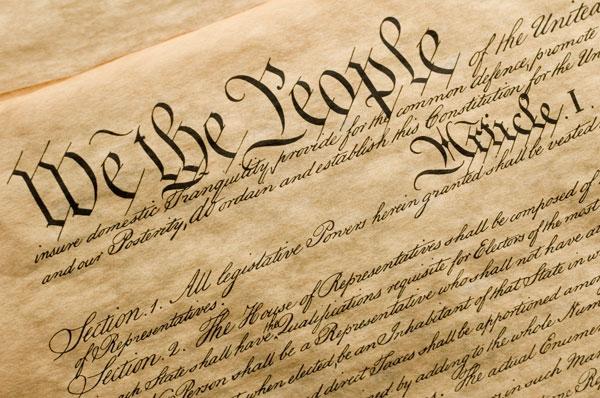 Join us for SUNY Maritime's Constitution Day Event!
An afternoon of fun, games and education. Prizes and refreshments will be provided. All faculty, staff and students are encouraged to attend. 
1:00pm to 5:00pm in the MAC Multipurpose Room.
Learn more about the Constitution, the Founding Fathers and the USS Constitution with the Stephen B. Luce Library. 
During the event, students and guests will be able to register to vote for the upcoming midterm elections.
The schedule for the event is as follows:
1 PM – 1:30 PM 
Constitution Day will kick off with a meet and Greet the Sailors and Ship Historian from USS Constitution (in the MAC Atrium).

1:30 PM – 1:40 PM
Formal Program Begins - Presentation of the Colors – Singing of the National Anthem – Moment of Silence for 9/11;
and a tribute to Senator John S. McCain.

1:40 PM – 1:50 PM
Welcoming remarks from Dr. Joseph Hoffman, SUNY Maritime College Provost and VPAA; Assemblyman Michael Benedetto. Additional remarks from SGA President Joseph Butterworth and students from the Pre-Law Club.
There will also be a rap from the Hamilton Musical.

 1:50 PM – 2:15 PM 
Judge John Ingram will speak on "The First Amendment and the Courts"

2:15 PM – 2:40 PM 
Jeremy Tedesco, Esq., Sr. Counsel, VP of U.S. Advocacy & Administration, Alliance Defending Freedom, will discuss the Supreme Court case Masterpiece Cake Shop, Ltd. v. Colorado Civil Rights Commission.

2:40 – 3:10 PM
Presentation by the Sailors and Ship Historian of the USS Constitution.

3:10 PM – 3:40 PM
Damien Cregeau, Alexander Hamilton Re-enactor, will present "Alexander Hamilton & The Schuyler Family"

3:40 PM - 4:30 PM
Constitution Trivia Contest – Opposing Teams of Faculty, Staff & Students - PRIZES!

4:30 pm - end
Reception/Refreshments (in the MAC Atrium) with musical entertainment from the SUNY Maritime Regiment Band. There will also be a Meet and Greet With Sailors, Ship Historian from USS Constitution and the Hamilton Re-enactor.
The event will have raffles, prizes and t-shirts to win throughout the program. Additionally, the best tweet that uses the hashtag #MaritimeConstitutionDay will also win a special prize!