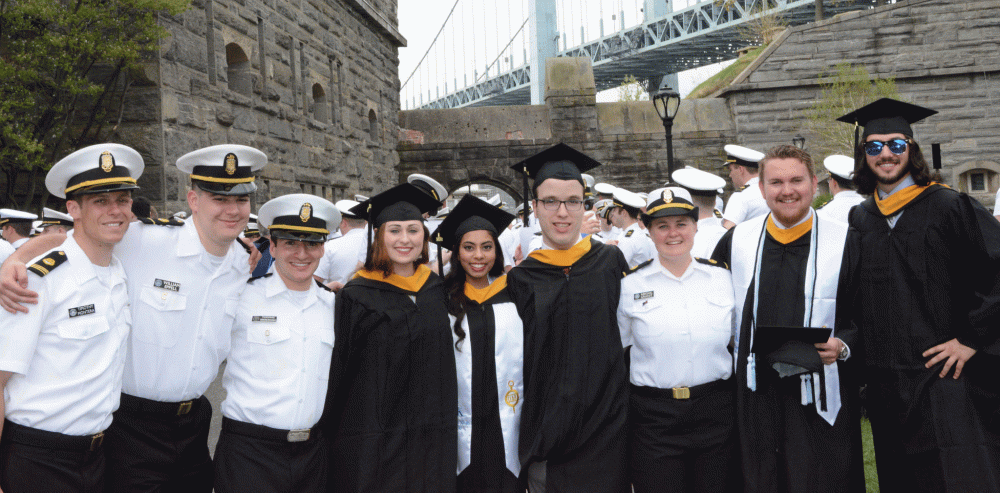 All online payments are processed and updated by a secure system called QuikPAY.
Students may pay their bills themselves or authorize someone - usually a parent or other family member - to pay for them.
If this is the first time you are signing into QuikPAY, log into Maritime Self-Service using your Maritime email and password, which you received after making your deposit as a new incoming student.
set up an authorized payer
If someone else - a parent or family member - is paying your bill, you must give them permission to access your account. To do that, you must set them up as an authorized payer. You may have up to five payers; each will only be able to see their own payments and information.
To give someone permission to pay your bill, you must sign in and set them up in QuikPAY.
ways to pay
PAYMENT PLAN
You must sign up for the payment plan each semester.
Your bill will be divided into four, three or two payments based on when you enroll. Credit cards, debit cards or bank accounts may be used. There is no interest or charge if you use a credit card.
Payments are posted the 5th of the month.
If an active payment plan requires a manual adjustment that would increase the scheduled payment(s), the Office of Student Accounts requires written notification from the student and/or the authorized payer of the payment plan. The written notification, an email, must be sent to studentaccounts@sunymaritime.edu
To Enroll:
Log into QuikPAY
Select "Payment Plans"
Cost to Participate:
$25 enrollment fee per semester
$30 fee if a payment is returned
Dates and Deadlines
Last Day to

Enroll Online

Required Down Payment

Processed Immediately

Number of

Payments

 

August 14

20%

4

September -

December

 

September 9

33%

3

October -

December

 

September 25

45%

2

November -

December

 
ONE-TIME PAYMENT
To pay your bill in full at once, the payer must log into QuikPAY.
Credit cards, debit cards or bank accounts may be used.
The payment will be posted in real time.
WIRE TRANSFER PAYMENTS (international students)
International students may pay their bills using the traditional wire transfer method.
Maritime's wire transfer information is:
JP Morgan Chase
Acct # 573882150
Route # 021000021
Swift code CHASUS33
Wire transfer payments must include the student's name and Maritime ID in the Remarks/Additional Transaction Information. Without this information, we will not be able to identify the student whose bill is being satisfied.
Pay by Mail
You may mail a check or credit card payment to Maritime College. When the payment has cleared, we will update your account status in QuikPAY.
Mailing Address:
SUNY Maritime College
Attn: Student Accounts
6 Pennyfield Ave
Throggs Neck, NY 10465