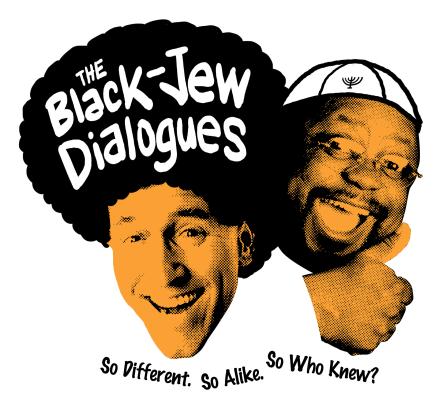 Student Affairs is hosting Dialogues On Diversity's award winning show The Black-Jew Dialogues in the MAC Multipurpose room at 7pm. 
The Black-Jew Dialogues is a provocative two-actor comedy which explores the absurdity of prejudice and racism.  This show teaches its audience members how to engage in cross-generational and cross-cultural dialogue.  It combines fast-paced sketches, improvisations, puppets, a game show, and a post-show discussion.
The goal of the Black-Jew Dialogues is to promote open and respectful conversation among our audience members about their differences.
​