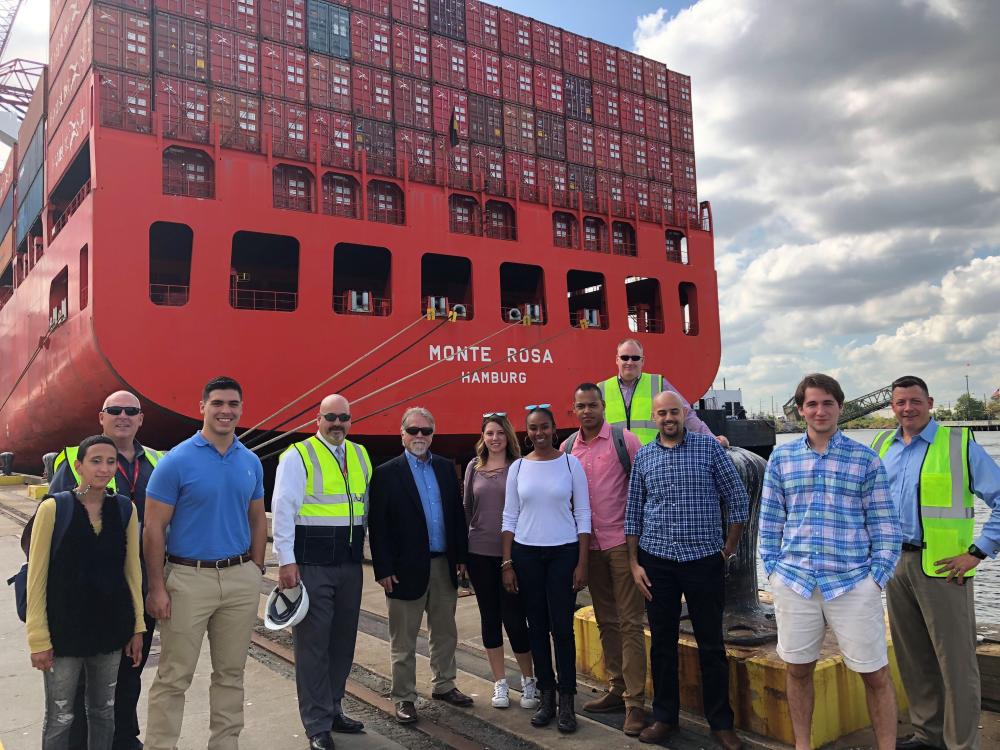 This 34-credit master's program prepares students to become the maritime industry's future leaders and executives. Courses are available on campus and online.
Upon graduation, you will be ready to contribute in a meaningful way to a changing maritime business world.
The program combines core courses, electives and either a senior capstone or thesis for you to develop analytical and creative thinking abilities.
Certificates in supply chain management and international ship chartering are available. Earn the supply chain advanced certificate in addition to the master of science degree by taking a sequence of seven courses for a total of 40 credits. The international ship chartering program, offered with the Association of Ship Brokers and Agents, consists of two courses in advanced charter parties.
Five track options are also available through specialized four-course sequences: the business of shipping, global transportation security, international logistics, marine insurance and research in international logistics and shipping.
The global business and trade department offers the international transportation management master of science program.
In addition to the standard curriculum, you may pursue a U.S. Coast Guard deck license. Licensure creates the opportunity for a graduate to work on a marine vessel as a third mate. To earn a license, you must be an on-campus student and belong to the regiment of cadets. 
To learn more about the International Transportation Management program, click here
To request more information or to apply, click here.