The Empire State VI returns on Friday, August 9, at 1000. Family and friends may come to the campus to welcome students home. All visitors should be aware that no alcoholic beverages are allowed on campus. 
All cadets, except those on watch, will be released for the remainder of the day.
On Saturday, August 10, at 0800, all cadets are required to return to morning formation. 
Post-cruise for 1/C ends at 1200 on August 10. Post-cruise for all underclass ends at 1600 on Sunday, August 11. 
There is no special liberty during post-cruise. Cadets traveling by air following post-cruise should not make arrangements for flights earlier than 1600 on Saturday, August 10 (1/C) or 2000 on Sunday, August 11 (underclass). 
Summer sea term is one of the requirements to earning a U.S. Coast Guard license.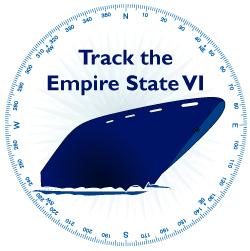 As part of the program, cadets - either deck or engine license candidates - must accrue at least 180 days at sea before they graduate. Time is earned during summer sea term journeys after freshman, sophomore and junior years.
Through summer sea term, cadets travel around the world gaining vital hands-on experience in operating a ship and dealing with port traffic. Cadets sail aboard the Training Ship Empire State VI, a 565-foot, steam-powered vessel that serves as a floating lab during the school year. 
The cruise itinerary changes every year to include ports around the U.S. East Coast and Europe. The ship usually leaves the Monday after May commencement and returns to campus in early August.