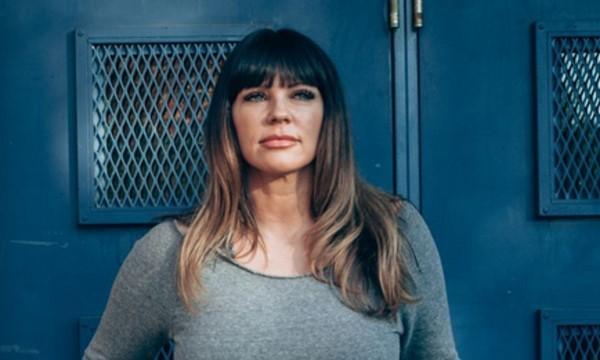 Brenda Tracy, a registered nurse, rape survivor and activist, has dedicated years to working with young men – particularly athletes – to empower them to help prevent sexual assault. On November 1, she returned to SUNY Maritime College to continue a discussion that begun last year.
Tracy's campaign encourages young men to Set the Expectation; in other words, to hold themselves, their friends, teammates and classmates to a higher standard of conduct that renders sexual assault and violence unacceptable.
"Many of us did not expect Ms. Tracy's presentation to be much different from past speakers regarding sexual assault awareness," said Joseph Butterworth, a senior at Maritime College and the president of the Student Government Association. "Midway through Ms. Tracy's presentation, we began to realize that she was not like the other speakers. Her courage and strength to relive her traumatic experience shows her determination to raise sexual-assault awareness across the country."
Tracy's visit last year was one of several events sponsored with generous support of Robert S. Siegler '52, focusing on building awareness about prejudice and racism, sexual harassment, domestic violence and mental health. Her talk last spring was so well received that students invited her back to campus.
"Her visit will help more students understand the importance of sexual assault awareness," said Butterworth.
In 1998, Tracy was brutally gang raped by several men, including two from the University of Oregon football team. After years of anxiety and depression, Tracy made it her mission to work with student-athletes and coaches at the high school and college levels to share her story and encourage them to learn about consent and healthy relationships, and to stop tolerating sexual assault and sexual violence.
Before Tracy's visit to Maritime in the spring, almost all of the college's student-athletes signed her pledge, which prompts student-athletes, as leaders in their communities, to stand up against sexism and violence, to engage only in consensual sex and to be leaders on and off the field. Approximately 25 percent of Maritime College's 1,700 students play varsity sports for the college.
Please click here to access the live stream for the event.