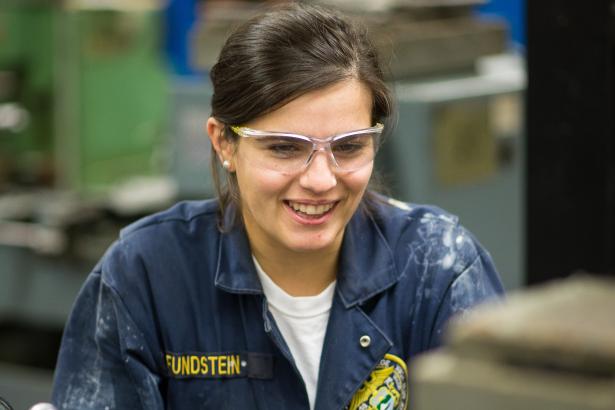 SUNY Maritime continues to earn national and regional accolades for the value of its education according to various 2018 higher-education rankings organizations.
The college was recognized for its overall educational quality, the earning potential of its graduates, career placement rates and the value of its engineering programs.
"These rankings show the tremendous value of a SUNY Maritime education, and the opportunities a Maritime degree opens up for our students," said Rohan Howell, dean of Admissions. "Our graduates can go anywhere; they are engineers, business professionals, lawyers, and professional mariners on commercial ships, to name a few."
According to the Princeton Review, SUNY Maritime College is among the top five colleges in the country for career placement rates. In addition, Maritime was also ranked among the best regional colleges overall in the Northeast. The Princeton Review's rankings are based on student surveys from eligible colleges and universities.
Maritime also recently ranked in the top 30 colleges in the Northeast for Best Bang for the Buck by Washington Monthly. Washington Monthly based its rankings on metrics including social mobility, research and service.
Money Magazine praised SUNY Maritime for its early career earnings, placing the college sixth in the nation, above all other colleges in New York and the other state maritime academies. Maritime College was also named among the best colleges in the country, according to the magazine. The rankings were based on affordability, graduate earnings and overall quality of the experience and education.
U.S. News & World Report listed Maritime's bachelor's programs in engineering among the top 100 in the nation. The rankings from U.S. News are based on a variety of criteria, including retention and graduation rates, and academic program offerings.
Earlier this year, SUNY Maritime College was named the top four-year public institution in the nation for graduates' salary potential, according to PayScale for the third year in a row. PayScale's annual ranking is based on survey data from men and women around the country.
Approximately two-thirds of Maritime's students earn degrees in engineering or business. The rest earn degrees in science or the humanities. Two-thirds of them also earn a U.S. Coast Guard license in conjunction with their bachelor's or master's degree. A Coast Guard license qualifies a person to work onboard a commercial vessel and is not affiliated with military service.