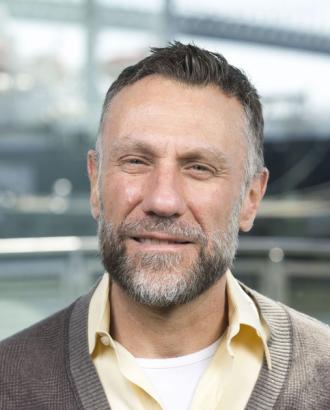 SUNY Maritime College is pleased to announce the appointment of Professor Peter Vecchio as Marine Transportation Chair effective September 1, 2019. 
Professor Vecchio has been a SUNY Maritime College faculty member since 1997, serves as the Chief Mate of the TSES and is the Assistant Presiding Officer of the Faculty. He is an award-winning Coach of the Swimming and Diving Teams and the recipient of the Chancellor's Award for Excellence in Faculty Service.
Professor Vecchio earned a B.S. in Chemistry/Environmental Science from Rutgers University and completed the SUNY Maritime College M.S. in Transportation Management (with thesis) as a Grad-License student. He currently holds a USCG Unlimited Masters License and recently "advanced to candidacy" for an Ed.D. in Education Leadership from Manhattanville College.
Congratulations in your new role, Professor Vecchio!