Community Programs
Community Programs
Welcome to SUNY Maritime College's Community Programs!
Please visit our pages!
FALL 2017 REGISTRATION IS NOW OPEN!
The Community Programs Department coordinates four sessions of affordable recreational courses per year during the fall, winter, & spring and a limited summer session, open to both Maritime's campus and the neighboring communities. Course offerings currently include Youth Aquatics Group Swim Lessons, Private Swim or Semi-Private Swim Lessons, Family Fun Swim, Adult Lap Swim, Adult Instructional Swim, Water Aerobics, Zumba® (Aqua,Toning, Strong byZumba, Zumba Combo), Bootcamp, Pilates, Beginner Yoga & Intermediate Yoga Classes. We offer an American Red Cross Lifeguarding, Waterfront Lifeguarding Course and other certification courses during our Spring Sessions.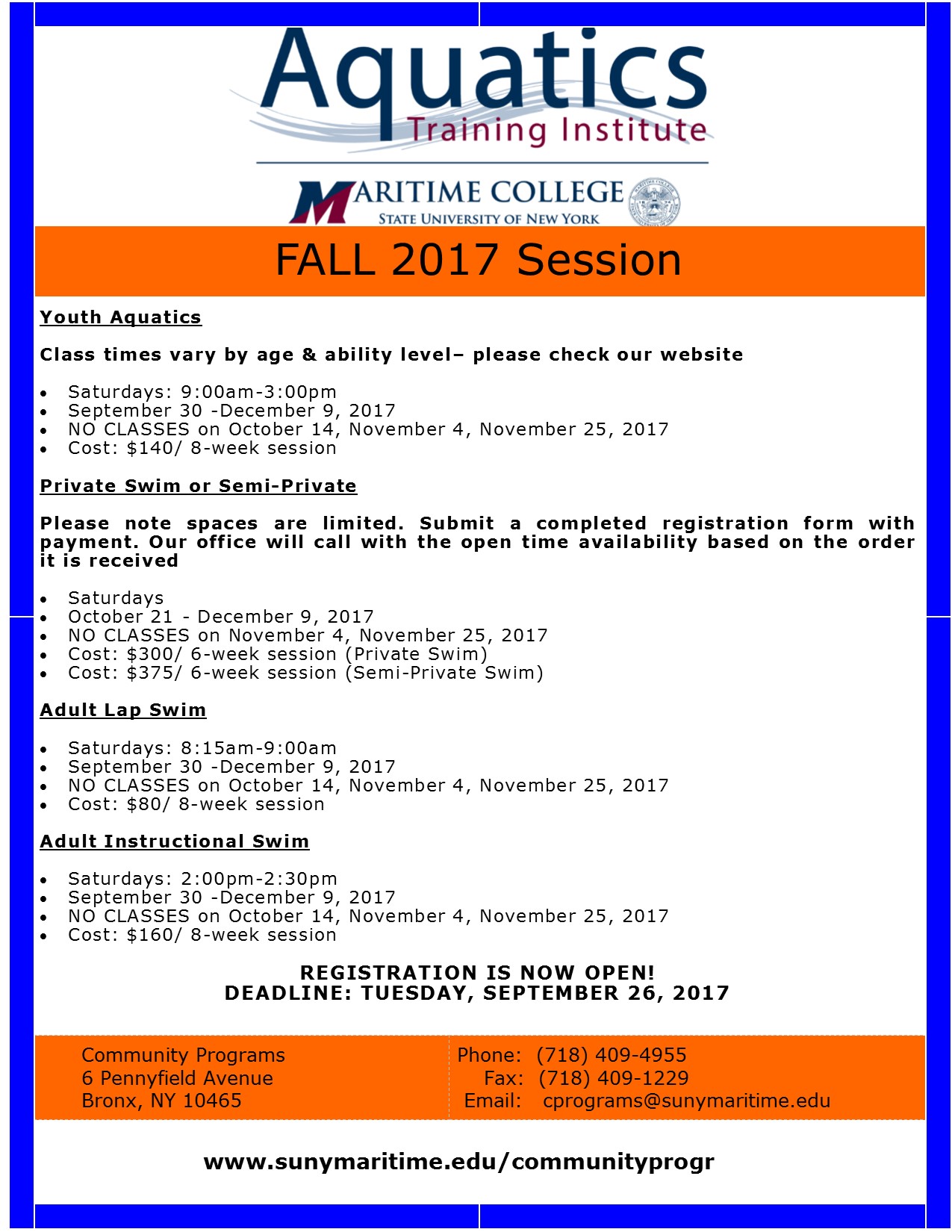 If you would like to receive e-mail notifications regarding our next session's registration, course schedule, & free demo classes, please send an e-mail to cprograms@sunymaritime.edu or call 718-409-4955.
Please also be sure to LIKE us on Facebook!