Director of Athletics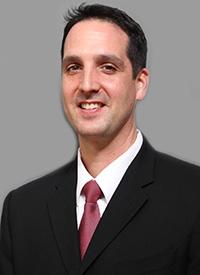 Kristofer Schnatz oversees the entire department of athletics, intramural and club sports, including 16 varsity programs and three club programs, competing at the NCAA Division III level in the Skyline Conference, Eastern Collegiate Football Conference, Intercollegiate Sailing Association and USA Rowing. Schnatz has a bachelor's degree in Marine Transportation from Maritime and served on the college's assistant basketball coaching staff. He left Maritime for Indiana University Northwest, where he served as the executive director of Athletics from 2012 to 2016 and as its head basketball coach and, from 2014 to 2016, as its director of the health, physical education and recreation department, and returned when the  director of Althetics position opened up.
He has also worked at the Fredericksburg Academy in Virginia and at the Purdue University North Central. He also worked as an operations manager and master with the Blue Chip Casino, Hotel and Spa in Michigan City, Indiana, and as a marine analyst for National Imagine and Mapping Agency in Maryland. He has a master's degree in Sports Administration from Valparaiso University.