Alumni and Students Testimonials
Alumni and Students Testimonials
Alumni and Student Testimonials
Alumni Testimonials
Catherine Brady '12
Marine environmental science, marine biology minor
Marine biology and coastal zone management graduate student at Nova Southeastern University
"The small class sizes at Maritime create a very intimate learning environment. Creating relationships with the professors in the department is easy and they are; very knowledgeable, provide great guidance and are always willing to help. "
---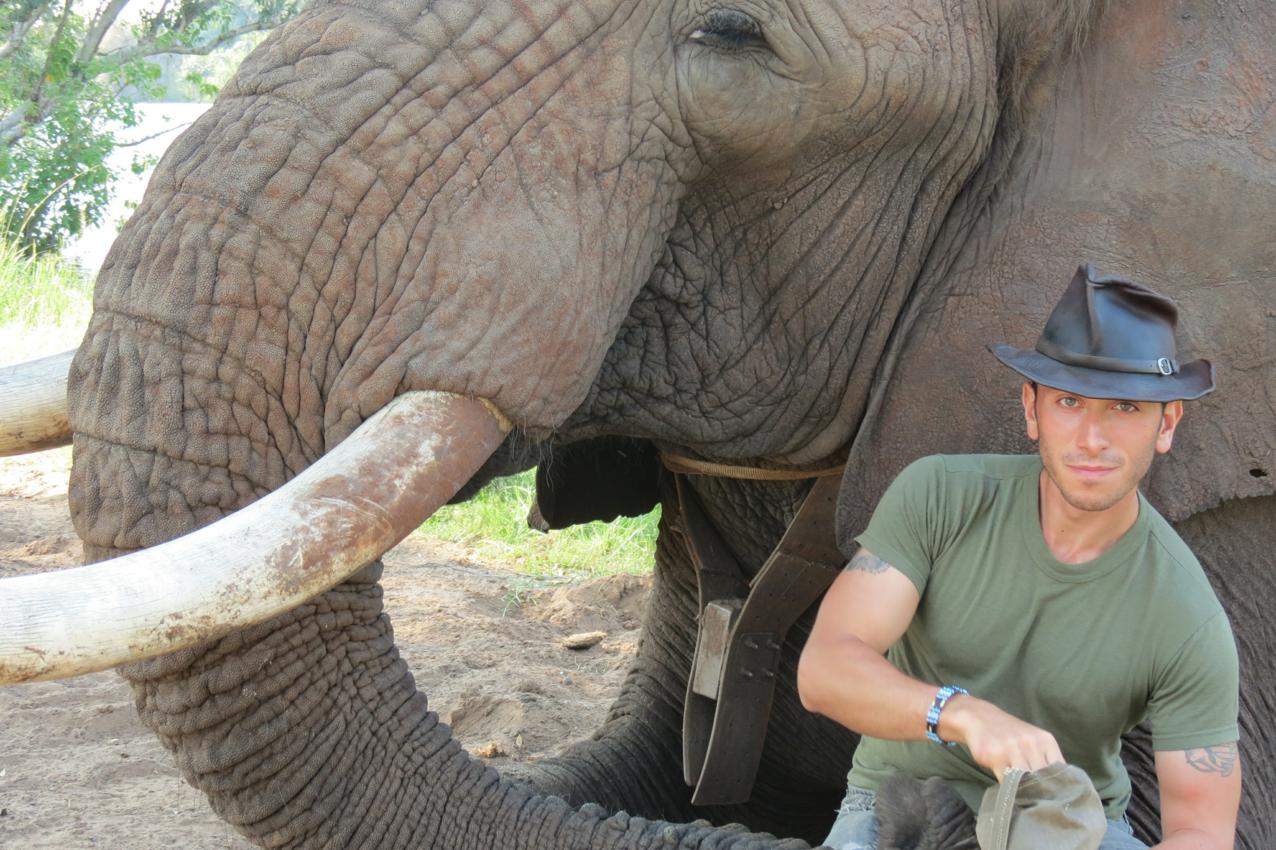 Justin Lits '08
Marine environmental science
Marine, PADI Rescue Diver, UC Irvine graduate student
"The marine environmental science program equips future marine scientists with the tools to be a well-rounded professional. My knowledge of meteorology and oceanography has enabled me to plan scuba diving operations and species observations. As a U.S. Marine, the skills I acquired allowed me to prepare my unit for varying conditions even while operating 600 miles from the nearest ocean. The MES program prepared me for graduate studies by assigning projects that required a great level of thinking in addition to the actual labor of work."
---
Maggie Matos '03
Marine environmental science, meteorology minor, 3rd mate's license
National Geospatial-Intelligence Agency
"Anyone who sails a U.S. ship, flies a U.S. aircraft, makes national policy decisions, fights wars, locates targets, responds to natural disasters, or even navigates with a cellphone relies on NGA. A class in remote sensing at Maritime helped me understand NGA's mission. Once I understood how remote sensing plays in the greater picture, I had a huge advantage as a new hire within such a prestigious Intelligence Agency. The leadership learned as a cadet has served me personally and professionally, and I am grateful for the many lessons learned at Maritime."
---
Alyssa Pourmonir '14
Marine environmental science, meteorology and oceanography minor
Survey Technician, NOAA Oscar Dyson Ship in Kodiak, Alaska
"I am ecstatic about my MES experience because it gave me an in-depth and well-structured education. My internship opportunities of Weather Forecasting at WNEP-TV, Clam Survey with NOAA/ NMFS, and Environmental Remote Sensing at NASA Stennis Space Center gave me experience in forecasting, presenting forecasts on TV, performing biological surveys in the field, identifying clam characteristics, writing technical papers and interacting in a professional environment. I find myself on the Bering Sea with a permanent position with NOAA. Here I am responsible for all scientific data and equipment on board, enjoy a large pay check, and gain the experience of a lifetime engulfed in marine environmental science."
---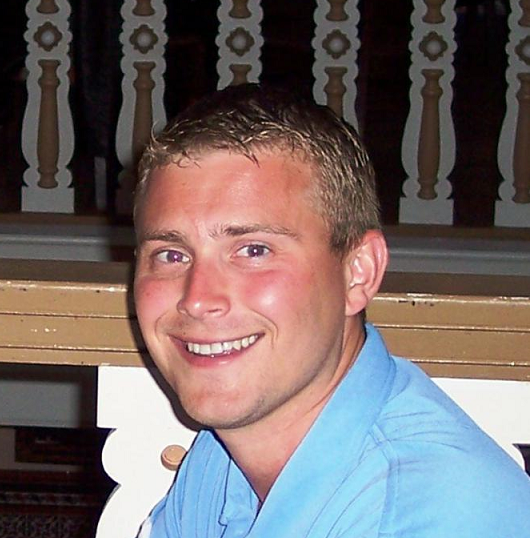 Matthew M. Ryan '00
Marine environmental science, 3rd mate's license
Senior Remediation Leader, Momentive Performance Materials
"This program combines classroom lecturing and hands-on training to provide a real-world experience. This experience distanced me from my peers and was the utmost appreciated piece of my resume when interviewing for jobs after graduation."
---
Nico Sermoneta '08
Marine environmental science, 3rd mate's license
Marine Engineer's Beneficial Association
"SUNY Maritime's marine environmental science program and deck officer license program have served me well. Since 2008, I have sailed on ocean-going vessels. I'm currently the patrolman for the Port of New York. The MES program allowed me to study things that fascinate me under excellent professors and to master technical skills."
---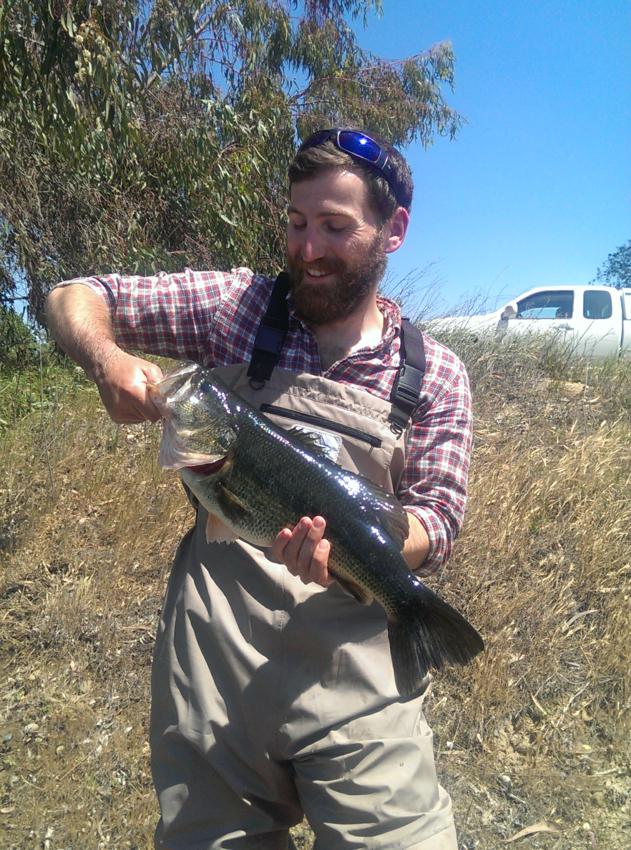 Michael Tolan Jr. '12
Marine environmental science, marine biology minor
Biological science technician, U.S. Fish and Wildlife Service
"SUNY Maritime gave me the skills to succeed in my field of choice. My first day working with the U.S. Fish and Wildlife Service was filled with challenges, most of which I was well prepared for. The passion the professors have for their studies is infectious, and it convinced me never to give up my dream of unlocking natures secrets."
---
Current Student Testimonials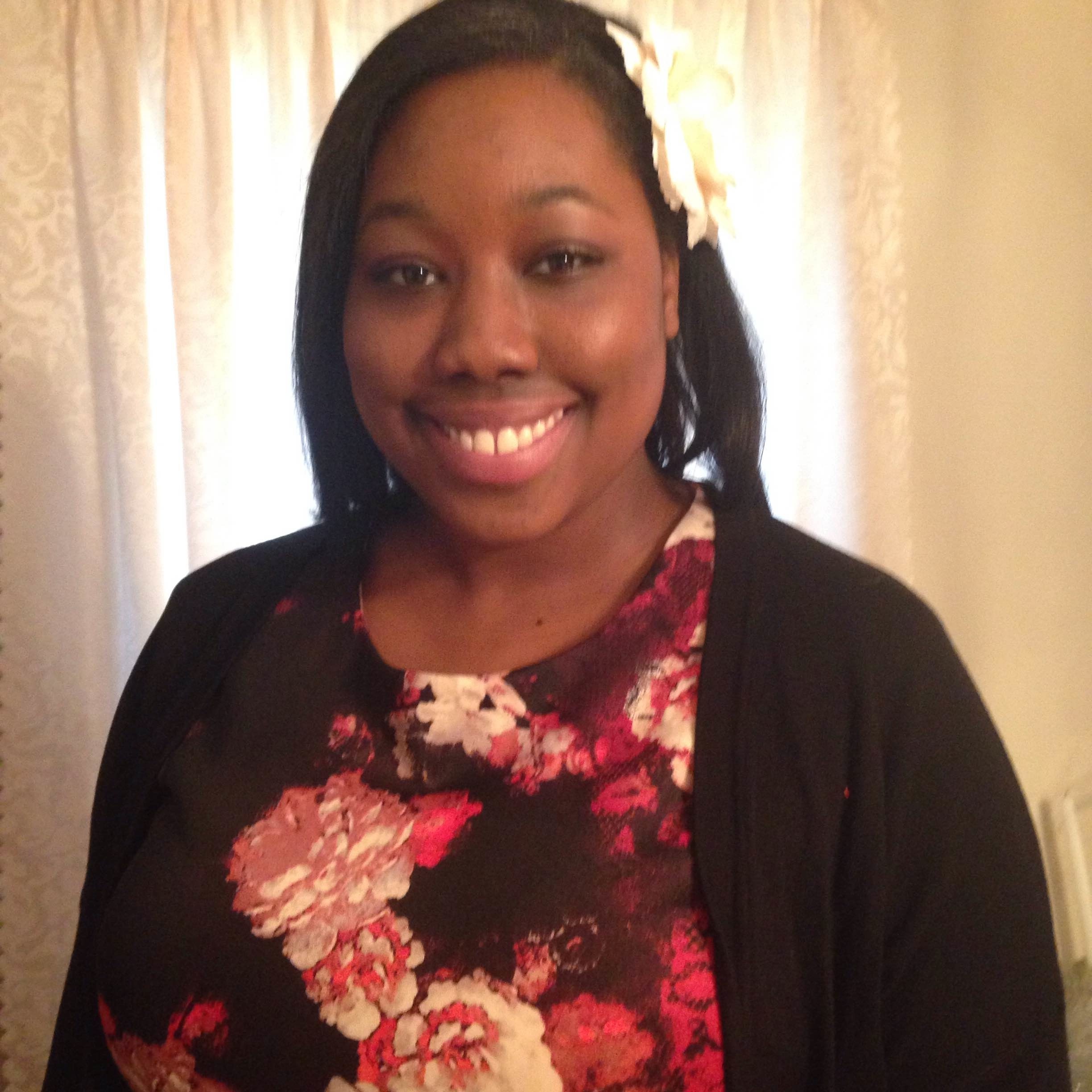 Ayonnah Bright '16
Marine environmental science
"All my life I have been interested in animals. Coming to SUNY Maritime helped me enhance my love for marine organisms and learn about creatures I didn't know existed. The marine environmental science program has helped me broaden my interests and learn more about marine biology. My goal is to become an animal trainer, and I believe that by being a student at Maritime I will one day fulfill this dream.
"Within the department, the classes are small and the teachers get to know you personally. You also get to do a lot of hands-on work, which is essential in the marine industry. During my sophomore year, I did an internship with one of my professors, Dr. Warkentine, which was fun, hands-on and educational. I can definitely say that I'm a better student because of that experience."
---
Thomas Fahey '16
Marine environmental science, meteorology and oceanography minor
"I served in the Navy with an officer and SUNY Maritime alumna, who told me about the great MES program here.
"The program is small and intimate. Professors have a personal understanding of their students' learning styles, which makes the classroom a more robust learning environment.
"The professors are passionate and always working on research which makes the courses current. They have excellent connections for internship opportunities.
"I used recommendations from several professors to secure a summer internship at Columbia University's Lamont-Doherty Earth Observatory. During my internship, I learned how to analyze data from trace gases to obtain a better understanding of ocean circulation.
"Because of my internship, I was hired as a research assistant at Columbia University working with a chemist and microbiologist, conducting organic/inorganic carbon testing, and pH/alkalinity testing of seawater samples obtained in the Arctic Ocean from Navy submarines operating under the polar ice caps.
"The MES program has been a fantastic learning environment and experience for me. I am grateful to my professors for all the extra time and effort they put in to ensuring my success. This has been a great four years, and I wouldn't change anything for the world."
---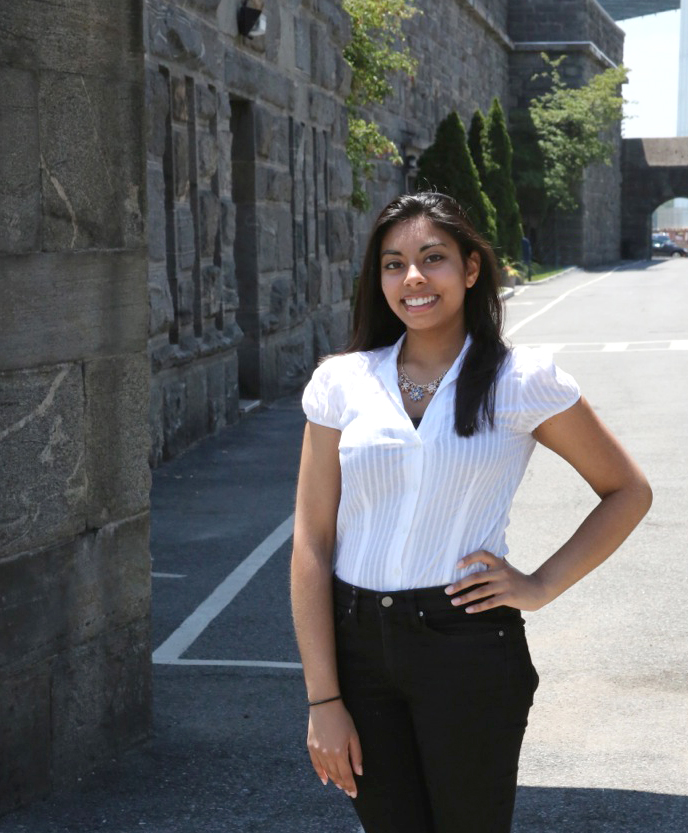 Ameera Khan '18
Marine environmental science, marine biology and meteorology and oceanography double minor
"I have always had a passion for the ocean since a young age. Maritime offered an environmental aspect which broadened my interests while I still pursued my dreams of studying marine biology. I love the fact that Maritime is a small school and everyone gets to know each other regardless of major or if you're in the regiment or a civilian. The school is comprised of determined individuals who pursue their dreams to work in the maritime industry. Being part of this community expands my horizons in everything I do.
"What I learn in the classroom, especially the labs, replicates what I could be doing after graduation."
---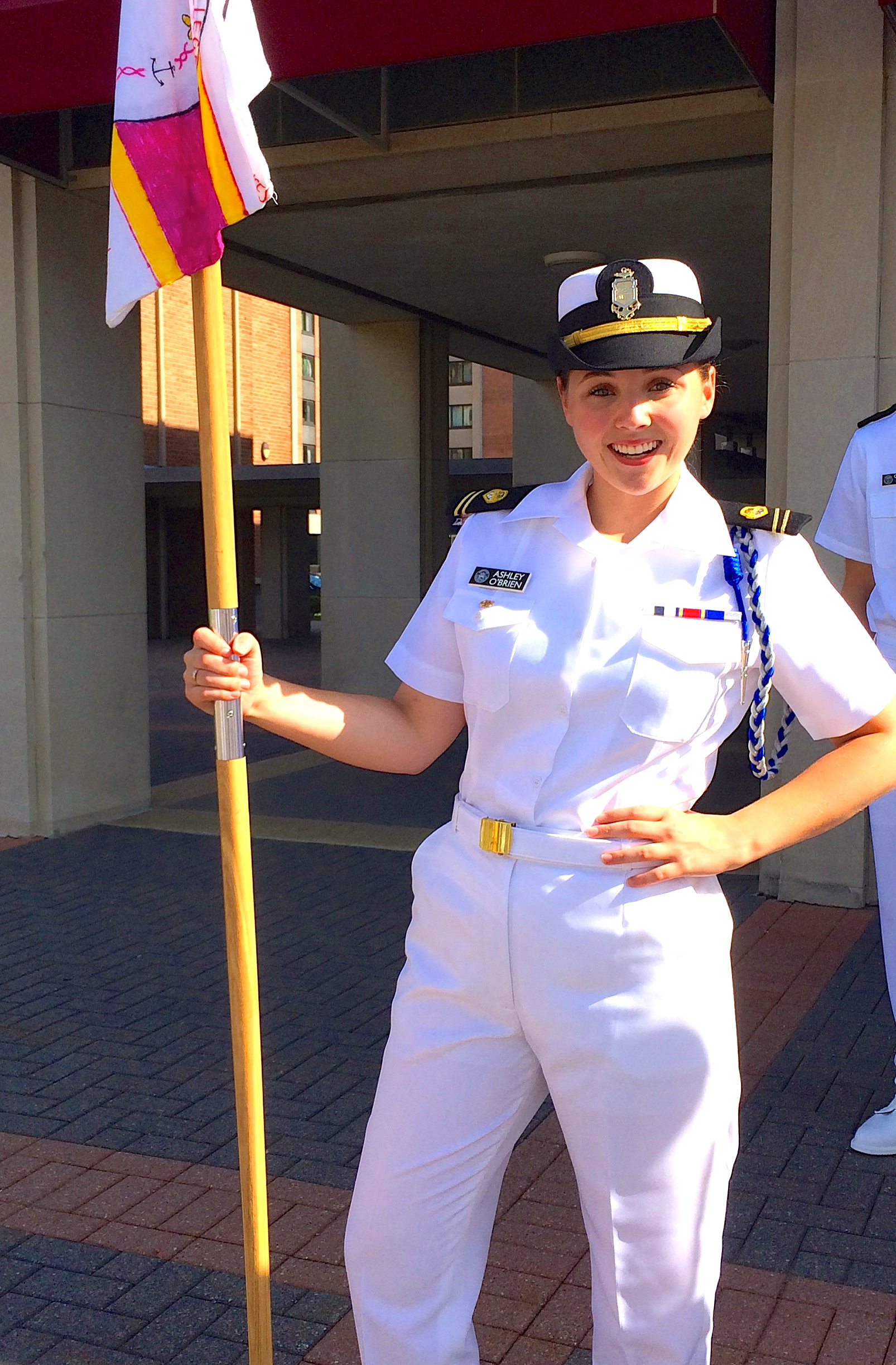 Ashley O'Brien '17
Marine environmental science, marine biology minor
"Choosing marine environmental science, I embarked on a journey to help preserve marine life while pursuing a profession in the maritime industry. Entering a scientific field can be challenging, but the thought of giving up reaffirms the goal I set myself. I look forward to collecting fish samples from the waters surrounding our college.
"I hope to become an environmental officer aboard a cruise vessel, where I will be instrumental in preventing such a vessel from harming our oceans, and waterways. I aim high and take in as much information as I can to prepare myself for the voyage ahead."
---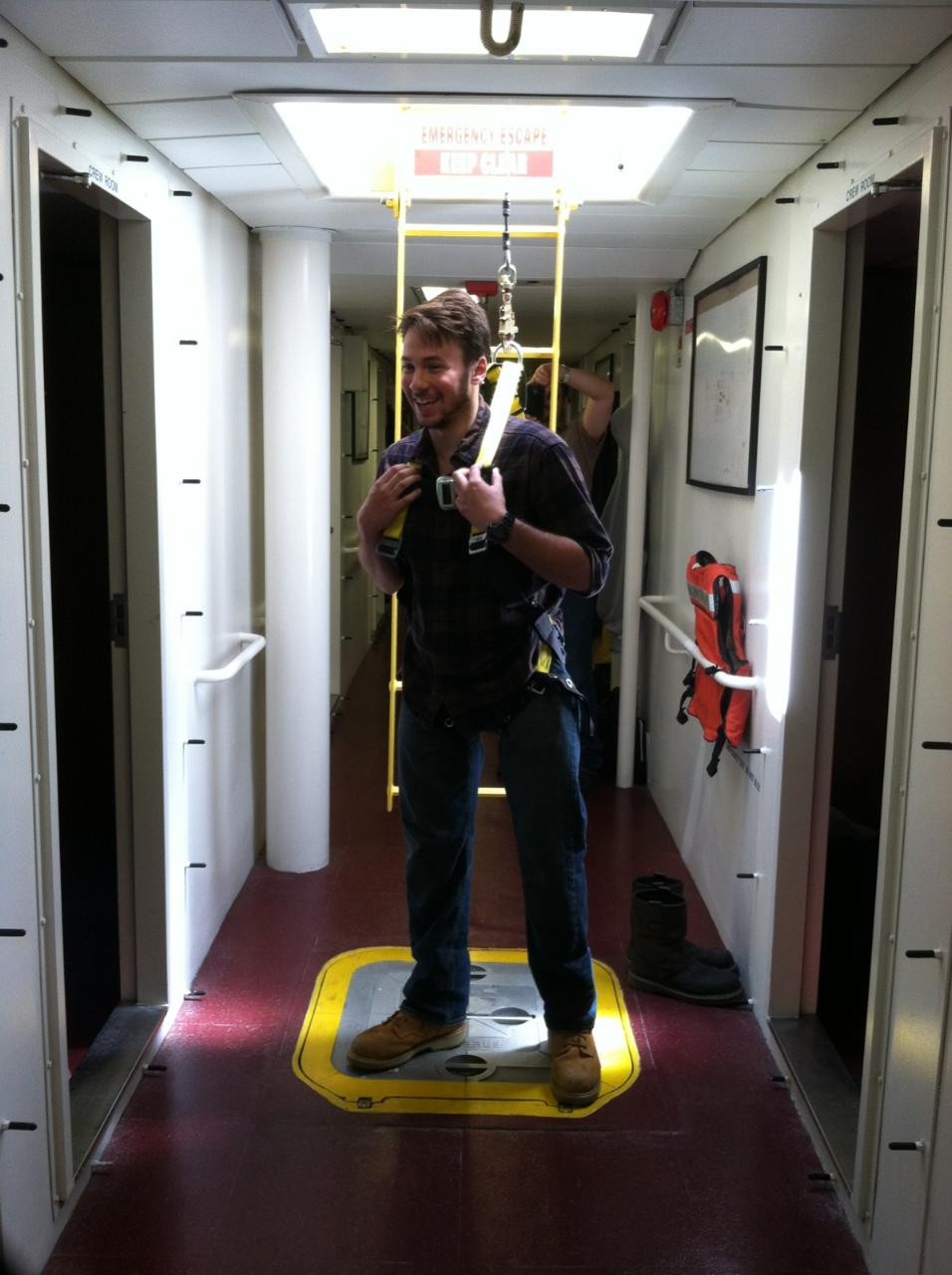 Charles Schnebel '17
Marine environmental science, meteorology and oceanography minor
"This program has helped expand my knowledge of the environment. The classes are great: small, hands-on and personal. The professors are what make this program; they are some of the best professors I've ever had. Being part of this program will help me find a great career doing what I love."