President's Biography
President's Biography
MICHAEL A. ALFULTIS – SUNY MARITIME PRESIDENT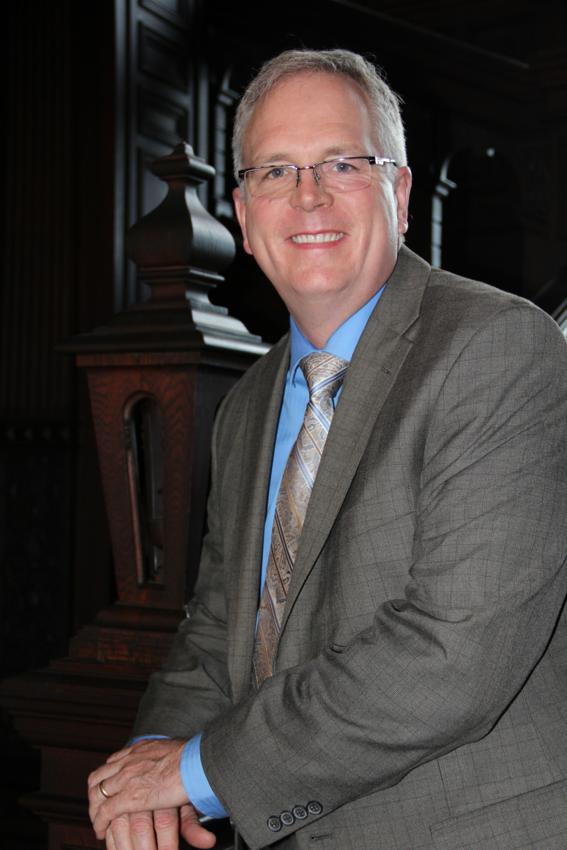 Rear Adm. Michael A. Alfultis became the 11th president of SUNY Maritime College in 2014. He is a retired U.S. Coast Guard captain, and previously served as the director and chief administrative officer of the University of Connecticut's Avery Point campus.
With more than 20 years of undergraduate teaching experience and 13 years of academic administrative responsibility in military and civilian higher education, he brings a diverse background to the presidency at Fort Schuyler. He has worked as an operations officer and navigator on a U.S. Coast Guard cutter, in maritime safety and security, as a Coast Guard Academy faculty member and academic department chair, and a senior administrator at a flagship university.
As the chief administrative officer of the University of Connecticut's marine and maritime campus at Avery Point, Alfultis oversaw a complex enterprise comprised of undergraduate and graduate programs: the department of marine sciences and associated Marine Sciences and Technology Center; Connecticut Sea Grant; the Northeast Underwater Research Technology and Education Center; the UConn Technology Incubator Program; and Project Oceanology, a marine education and outreach nonprofit.
Alfultis graduated with honors from the Coast Guard Academy with a degree in marine science. He earned a master of science degree from the University of Washington and a doctorate from the University of Rhode Island, both in oceanography.
Alfultis returned to the Coast Guard Academy as a member of the science department faculty. He was the Academy's marine science section chief from 2002 to 2005, and headed the Academy's science department from 2005 to 2009. He won the academy's distinguished faculty award in 2009.
Throughout his career in academia, Alfultis has supervised extensive cadet research across Coast Guard mission areas, as well as several federal, state and non-profit agencies. He provided critical leadership to promote and ensure academic quality through institutional accreditation efforts at the Coast Guard Academy and at the University of Connecticut. Those efforts helped him to better understand the value of an open and transparent self-assessment process that involves all constituents, to ensure academic quality.
Alfultis and his wife, Kim, have been married for 31 years. They have two sons: David, a lance corporal in the Marine Corps, and Matthew, a student at SUNY New Paltz.
| | |
| --- | --- |
| | President Alfultis running with the MUGs during PT |
| | |
| --- | --- |
| | Rear Adm. Alfultis with United States Maritime Administration Administrator, Paul N. "Chip" Jaenichen (left), and Kim Alfultis after recieving his commission in the United States Maritime Service at MARAD headquarters in Washington, D.C. |
---


About SUNY Maritime College
Combining classroom and lab learning with summer sea terms aboard the college training ship and industry internships, SUNY Maritime College prepares its 1,800 students to be leaders in the shipping, transportation and power generation industries, as well as in government, military and business. The 55-acre campus is on a peninsula between the Long Island Sound and East River, 30 minutes from midtown Manhattan.